Sunday Christmas Shopping in Leighton Buzzard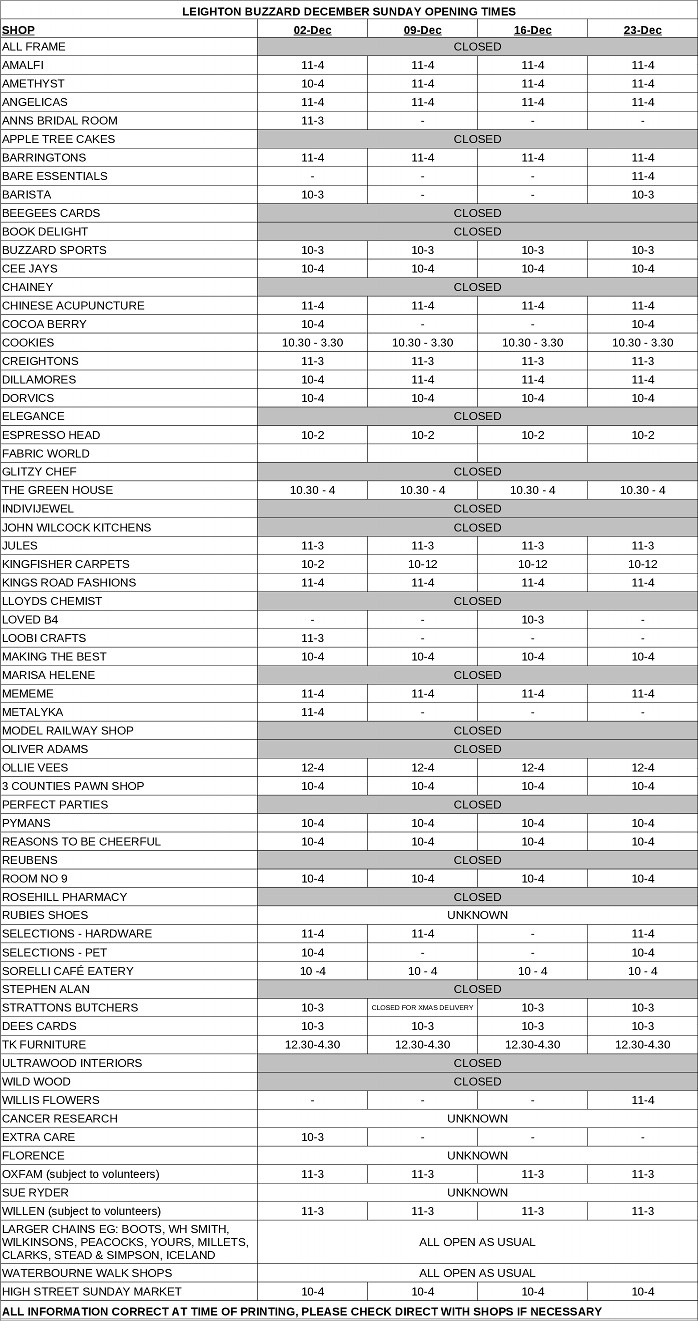 This year, there is non-stop shopping in December in Leighton Buzzard !

The 3 day Christmas Festival Weekend at the beginning of December (30 November – 2 December) starts off a whole month of Christmas shopping in Leighton Buzzard - shops in the town centre will be open every day (that includes Sundays) in December until Christmas day.
This will give Leighton Buzzard shoppers full opportunity to take advantage of all the interesting and varied shops in the town; to find just the right gifts for everyone, or make your home beautiful for the festive season - find something a little bit special or bag yourself a bargain, 7 days a week in December.

There will also be an extra Sunday market, offering a range of different stalls, open from 10am until 4pm.

On Sundays, car parking is absolutely free in Leighton Buzzard too - so no need to hurry back to the car, you can stop for a cup of tea and a cake at one of the many lovely cafe's, coffee shops and eateries that are open throughout the town.

Please check the list above to see which shops will be open on Sunday's thro' December.
Posted on: 18/10/2012