Michael Di Meo
Description
Step out in style with a unique new hair style that is as individual as you are.

The lively atmosphere here at Michael Di Meo of Leighton Buzzard makes for a very happy and relaxed hairdressing salon which has been recognised and award 5 stars by the Good Salon Guide.

The stylists at Michael Di Meo's Salon have years of hairdressing experience between them ensuring that you are in the best hands from hair colouring to total restyles.

Every stylist here at Michael Di Meo have their own individuality and style, ensuring that you will leave the salon feeling nothing but sensational.

We use the very best in hair styling products that are available in the salon for you to purchase, including GHD Stylers, ensuring that your hair always has that 'just left the salon' look.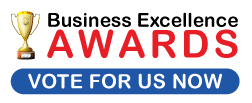 Opening Hours
| | |
| --- | --- |
| Monday | Closed |
| Tuesday | 09:00 AM - 06:00 PM |
| Wednesday | 09:00 AM - 06:30 PM |
| Thursday | 09:00 AM - 06:30 PM |
| Friday | 09:00 AM - 06:00 PM |
| Saturday | 08:30 AM - 04:00 PM |
| Sunday | Closed |
Testimonials
Simply wouldn't go anywhere else. Excellent service, very friendly and good coffee :)
Top of the chops!!!! He really sorted my barnet. I looked like a cross between a hippy and a bog brush. I now feel really confident at the disco :)
I have recently moved to Leighton Buzzard and found the prospect of finding a new hairdresser very daunting. I decided to try Michael Di Meo because of the reviews on the I Love LB website. I was truly impressed by the professional and friendly atmosphere and the fact that Michael really listened and understood my requirements. I am delighted with my haircut and will definitely be returning.
Wonderful experience. I found Michael`s Salon 6 months ago. It was the first place i found, being the nearest salon to where i now live. The staff are wonderful, Happy, Chatty and always helpful. Highly recommend it.
My overall opinion of this salon was a good one, and I've since been back to have my hair cut and styled and was over the moon with the results! For 31.50.

I had my hair washed, cut and styled by a lovely lady called Maria, and I was ever so pleased with how I looked afterwards.

She really listened to what I wanted, and checked lengths and things throughout. I had quite long hair, so it was a big change for me, and she made me feel totally relaxed and confident about the change.

I still love my "new" hairdo weeks later and will certainly be going back before christmas to get a trim and pamper for the Festive period. Keep doing it... !

Can certainly recommend the Di Meo service!

From the start of your visit you will be looked after and pampered whatever your need!

A family run concern, the Di Meo's have cornered the market in style, professional service and flair with hair!

Truly The Best Salon in Leighton Buzzard and Surrounding area.

Friendly, Modern, Clean & Totally with it. Recommend it , from a happy Customer ...

I had a wonderful experience at Michael Di Meo's salon, it was my first visit to Michael, and it's all thanks to this I LOVE LB - where I found this salon.
First of all, Michael introduced himself (very professional).
I then had a consultation that lasted 20 minutes, I was able to explain to Michael what I was aiming for (something practical).
My hair was looking very tired; it needed to be brought back to life and it most definitely has. I have a completely new look.
I highly recommend Michael Di Meo's salon
Great team, great salon.
Just like to add to Michael`s reviews. so everyone can read. I recommend Michael DiMeo hair salon. Always entertaining, great atmosphere, staff are always helpful, worth every moment. I always look forward to my next appointment

Michael- all I have to say!!! I am so incredibly pleased with my haircut. I have gone to several different hair salons, but with no luck finding an individual who would cut/color the way I want, or even close for that matter. I was so impressed with the way Jason had cut my sister's hair (the color is beautiful too) that I made the appointment two days later. It has been about two weeks now and everyday I wake up I look forward to the way I will be styling my hair that day. Jason took his time to help me find the perfect colors (I am extremely picky) and I cannot thank him ENOUGH for his fabulous sense of style, WHAT A TALENT!!! I found my permanent hair dresser, and I am so excited and relieved!Thankyou Jason, keep up the amazing work!!!!

Add a testimonial
Events
No events yet.
Add an event