Description
At Buzzard Movers we realise the importance of transporting your valuables securely to the right place at the right time and in perfect condition. We are based in Leighton Buzzard and so serve Milton Keynes, Beds, Bucks, Herts and surrounding areas, this local knowledge can often be priceless in helping create a stress free move.

Our experienced staff have worked in the removals industry for many years and so you can rest assured that your valuables will be in safe hands.

We cater for all your requirements whether you are moving house, changing offices or looking for exhibition transportation, Buzzard Movers can meet your requirements at the best price.

Moving can be one of the most stressful experiences of your life but with our experience, know how and organisation let Buzzard Movers take the strain for you. We can provide you with a free quotation followed by a full packaging service as well as safe & secure storage facilities. We also provide packing materials - such as boxes, bubble wrap, tape and paper - free of charge.
Make the right move today!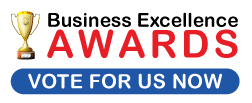 Testimonials
Reliable and honest thankyou
We recently moved home and used Buzzard Movers to carry out the move for us. Our old house was massive and it took two days to complete the job. Dean and the crew were extremely helpful all the way through. They supplied us with all the boxes, bubble wrap and tape needed. The actual move was really hard work but they started early in the morning and worked solidly until the evening - on both days!! Nothing was too much trouble, everything was moved out of the old house, and placed where we wanted it in the new one - and nothing got broke along the way!! Top chaps, top service, great attitude AND fantastic value for money. Absolutely no hesitation in recommending Buzzard Movers. Thanks chaps, keep up the great work.
Buzzard Movers gave as promised a first class job.

Will certainly recommend them. Good guys , polite , careful and very good at what they do.

A very satisfactory service, a rare thing these days. I would have no hesitation in recomending these guys to anyone who needs moving. First class.

I met Deane when he first came round to estimate our removal. He knew his stuff , that was obvious.
We went with Buzzard Movers and they done a fantastic job, anyone who is moving home , call Deane and his band of merry men, a first class service , we were very pleased and would happily recommend them to all movers.

I used Buzzard Movers foremost because of their competetive price. I like to use local companies and suppliers. From meeting Deane when he first came to view my property I liked his manner and honest appproach to any questions I asked. The move went seamlessly, no hold-ups with plenty of laughs as the day went on. First class... thanks again

Add a testimonial
Events
No events yet.
Add an event
Man and Van
Born & bred in Leighton Buzzard, Buzzard Movers have been moving people in Leighton Buzzard, Linslade, Milton Keynes & the surrounding area for many years now.

We now offer a Man & Van service for small moves, furniture transportation etc, around the local area with a very reasonable hourly rate. With an upgrade to the fleet we can now cater for every size of move from big households to bedsits or just a sofa & chair that needs delivering to the other side of town or beyond.

We operate on a national scale and can accommodate anything you want, to anywhere you want. Call us today 01525 779335 or email, you will be pleasantly surprised with what you can save.

Shop local and keep Leighton Buzzard a lively and vibrant town.