Description
Personal Training specialising in weight loss management and alleviating lower back pain.
TRI stands for Training, Results and Inspiration.
That's what we at TRI Personal Training strive to achieve for all of our clients. We provide first class, personalised training programs that are specific and unique to each client. This, coupled with effective nutritional coaching, will help to ensure each client will obtain their desired results.
But we go that extra mile. Achieving weight loss and maintaining it is all about embracing a lifestyle change. We strive to inspire you to take ownership of your personal training and earn the results you achieve. We will challenge your mindset so ultimately training becomes a habit that you grow to love rather than being a chore.
TRI Personal Training also has an exclusive studio that can only be used by our clients whilst they are having their personal training sessions. This sets us apart from other trainers as we have removed any intimidation you may have previously experienced in traditional gyms.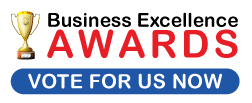 Testimonials
I like your website and thought I would share the company I use to get lots of traffic. http://gmbal.com/259o I am very happy with the traffic that I receive from their offer and I would recommend them to any webmaster.
My friend Tom Moyer, a guy who drives a LOT of web traffic to various offers through his large blog network, has just released a traffic service with a free trial so website owners can "try before they buy". If you are interested in driving lots of traffic to your website then don't miss this offer: http://gmbal.com/259o
Add a testimonial
Events
No events yet.
Add an event