Moja Indian
Description
Gyash and his team welcome you to MOJA, the finest Indian cuisine in Leighton Buzzard. At MOJA, you will find a variety of dishes to cater for all tastes, including such favourites as Chicken Tikka Massala, a variety of Balti dishes, and an extensive range of House Specials.
We offer Free Home Delivery – Minimum order £12 – 3 mile radius
20% off on collection orders – Minimum Order £10

Come and try a Gourmet Night – including a starter, main course, one side dish, rice or nan bread, coffee and a mint for £7.95 per person
Alternatively, for a weekend treat, you could try our Sunday Buffet, where you can "eat as much as you like" from our exclusive selection for just £6.95 per person.
We often hold event nights, where a variety of artists will entertain and invite you to join in!
There will be a warm welcome waiting for you whichever night you join us.
Please take a look at our menu's and find a meal of your choice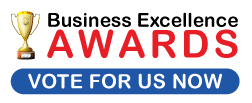 Opening Hours
| | |
| --- | --- |
| Monday | 05:30 PM - 11:30 PM |
| Tuesday | 05:30 PM - 11:30 PM |
| Wednesday | 05:30 PM - 11:30 PM |
| Thursday | 05:30 PM - 11:30 PM |
| Friday | 05:30 PM - Midnight |
| Saturday | 05:30 PM - Midnight |
| Sunday | Noon - 11:00 PM |
Testimonials
excllent food, great service , lovely atmosphere . will recommend
story.php?title=
milan adidas maglia http://milan-adidas-maglia.sixsigmadss.com
index.php?members
louis vuitton sac http://louis-vuitton-sac.asktorihartman.com
My Wife and I have always enjoyed a meal here. The friendly staff and high quality food here is a great combination. I recommend the Moja to all.
My friends and I have eat here frequently and even ordered takeaways. On all occasions we have enjoyed our meals and were more than happy with the service
My family and I often order a takeaway from Moja and it is always of the highest quality.
My family and i have had several meals here and we have thoroughly enjoyed each visit and the food. Such a friendly atmosphere and the service is great.
Add a testimonial
Events
No events yet.
Add an event