Geoff's Cars
Description
** Important Announcement **
Following the sad and premature happening of Geoff leaving this earth, his family want to say a big "Thank You" to all of Geoff's customers for the support they showed to him over many years of using 'Geoff's Cars'
They have expressed their wish that the business should carry on so that his name and the service he offered, should live on as a tribute to him.
To this end, the business is now under new management and we would like to assure all customers, old and new that we will use our very best endeavours to ensure the cars, and the service live up to, or even exceed, the standards set by Geoff himself.
Geoff's Cars provide taxi services and airport transfers. We are based in Leighton Buzzard, but all locations are covered.

We have 3 different cars available, including a Toyota Prius saloon car plus 6 and 8 seat vehicles to accommodate larger groups. Our vehicles are air conditioned for your comfort and you are welcome to listen to any radio station or music of your choice.

Our set rate airport transfer service is available 24 hours a day and we offer a friendly, one-to-one service with your luggage carried for you.

We offer competitive quotes and don't charge for call outs.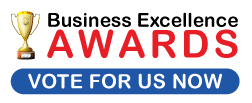 Testimonials
Geoff was the most reliable man around always on time and polite.Had a few laughs on the way to Heathrow.Glad to see the name of Geoffs Cars has been kept going good luck for the future.Dave the Bus
Geoff is ultra reliable, very friendly and gets you where you need to be when you need to be there. Use Geoff!
Geoff took me to Heathrow to collect my partner. He is a lovely chap, helpful and polite. We had a laugh and chat all the way there. Would recommend Geoff to anyone .:0))
this blud is the best taxi he take me many times to airport to jamica this rasta man the best taxi the hood respect to jis service.... one love to geoff
well where do i start the man has a table and picnic basket in his glove box, he has central heating for the winter and air con through the summer months, hes a legend round bedford sq his mate craig is great aswel, in his boot he has an over night tent so if u break down your sorted for bedtime,if hes taking you to the airport, and u miss your flight do not worry geoff's car has wings so he will take u to ur destination widout fail.... i high recommed that you use geoffey , cos hes wicked
Best service in town and rates are good airport service is fantastic will not use any of the others has served people in eaton bray well with single rates on sunday we have found the right one

I highly recommend Geoff's cars which we used to go to Luton Airport recently. Arrived Promptly on time, did not have to struggle with suitcases, Polite and friendly manner, very helpful throughout the journey, Return pick up from Airport went smoothly and Geoff kept in touch regarding times, could not do enough, felt at ease and safe at all times, will definately use again and AGAIN !! thankyou Geoff.

I have been using Geoff cars for about a year now and he has never let me down, he always turns up on time. He took my friend and I to Luton Airport, carried the cases from the house and put them in the taxi. On the return journey, which was in the middle of the night, he asked me to phone him when we had collect our cases from the conveyor belt, which I did, and as we walked out of the airport, there he was, waiting for us. He is always, polite, courteous and friendly. Thank you Geoff, your a diamond.

Geoff Cars will always be my first choice of taxi.

I met Geoff about a year ago when I got in his taxi outside the station and I have never looked back. He is 100% reliable and goes above and beyond. He has collected me on many an occassion from Gala Balls in the middle of London and always manages to find me despite 100's of people exiting at the same time. He is polite, friendly and I would highly recommend him to anyone.

Add a testimonial
Events
No events yet.
Add an event