ALLFRAME
Description
Conveniently situated in Market Square, in the very heart of the town ALLFRAME has been trading since 1986 - yes, 24 years!!

ALLFRAME is Leighton Buzzard's premier, and only, art gallery which offers works from all of the top artists today.

There are not only fine and traditional but also contemporary works on display in this fantastic gallery which is spread over two floors.

ALLFRAME also offer an on-site picture framing service with a massive range of frames for you to choose from.

Owner/operator, Anne Smith, is extremely knowledgeable, friendly and helpful and just seems to know what is right, a few minutes chatting to her and you will feel the passion she so obviously has for the works of art currently on sale in the gallery.

So, if you are looking for something new, something different or, are looking for that picture that you saw somewhere once, but can't remember where. Maybe you have a picture that needs to be framed for the first time or, you would like to bring some life back into an old picture by having it re-framed, a trip to ALLFRAME should be your first port of call.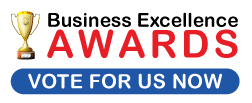 Opening Hours
| | |
| --- | --- |
| Monday | 09:00 AM - 05:00 PM |
| Tuesday | 09:00 AM - 05:00 PM |
| Wednesday | 09:00 AM - 05:00 PM |
| Thursday | 09:00 AM - 05:00 PM |
| Friday | 09:00 AM - 05:00 PM |
| Saturday | 09:00 AM - 05:00 PM |
| Sunday | Closed |
Testimonials
No testimonials yet.
Add a testimonial
Events
No events yet.
Add an event