Dillamore's Furnishers Ltd
Description
Dillamore's Furnishers Ltd, 46 High Street, Leighton Buzzard, is celebrating a special birthday next year with 90 years in the town.
Four generations of the family have been selling furniture to Leighton Buzzard and Linslade families, as well as those living further afield, since 1923.
Here are some of the benefits of using the family concern:
· *Free delivery for all furniture
· *Free removal of old furniture (donated to Willen Hospice)
· *English bedroom, lounge and dining room furniture brands – traditional and modern
· *Full range of Electric Care Recliners
· *Mirrors
· *Spacious showroom on two floors
· * Exceptional customer service from expertly trained staff
"We pride ourselves as a family business looking to the future while maintaining traditional high quality standards to assist you.
"We look forward to seeing you in our High Street Showroom."
'Service as it should be'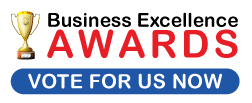 Testimonials
I did not know that service such as yours still existed. I have been very impressed each time I have visited your shop. I have received help and advice, from one lady and three gentlemen, on different occasions.
The headboards were my first purchase from Dillamore's, but, I am sure theat they will not be the last.
Ray and a colleague kindly and throughtfully delivered the headboards yesterday and took away the packaging.
I am writing to let you know just how please we were when we visited your store to enable my elderly mother to purchase a comfortable chair.
It was very refreshing to go into a store that still knows the meaning of the word service.
Your salesman was very very very helpful and nothing was too much trouble. As you must know dealing with elderly people is not easy, but your staff made it very easy for my mother. They did not rush her in any way; in fact they insisted that she take her time so that she made the right section.
I often think of your kindness and special efforts to repair my chair so wonderfully. […] Thank you too for getting the back padded which has turned my chair into a "Roller"!! You went to an awful lot of trouble. Your service, care and attention are excellent.
Thank you for all your assistance.
Please accept our thanks for the time, care and politeness shown to my mother when she was choosing the chair. She was very impressed.
This is to thank you for delivering the new settee, table and chairs and bookcase which when unwrapped were in perfect condition. Thanks also for your co-operation in taking away my three-piece suite.
I have recently been made aware, after speaking with our Trading Manage, that Dillamores regularly supply good quality second-hand furniture to our Furniture Store in Bletchley.
On behalf of Willen Hospice, I would like to say thank you for thinking of us and making us the recipients of these very practical donations. It goes without saying that these goods help to encourage people to come into our store and thus helps to increase our sales and subsequently the funding for our Hospice.
Thank you so much for your support, which is greatly appreciated.
To all at Dillamore's
We recently purchased a Sherbourne 3 piece suite from you and I am just writing to let you know how please we are with the quality of the furniture and also its comfort.
Thank you for your "good old fashioned service"
Thank you very much for all the time and effort you put in, in order that we now have a lovely three-piece suite. Your efforts on our behalf are very much appreciated. The furniture has been admired by all visitors.
Thank you so very much for bringing my lonely bed back and for the free delivery and for the wonderful service Dillamore's have given me from 1963 to the present time.
Wishing you all a very happy Christmas and a prosperous and healthy new year
Just to say a huge thank you, for all you did for me. I am very grateful. The mattress is great and I had a wonderfully comfortable night and slept very well; the best night I have had here.
Add a testimonial
Events
No events yet.
Add an event