A F Reid & Son
Description
Traditional doors and windows, glass and glazing.
A F Reid & Son specialises in the supply of traditional doors, windows and glazing. They sell a range of good quality engineered doors, and offer a bespoke joinery service ranging from repair and restoration to manufacturing and fitting of solid timber, made to measure, doors, windows, flooring and other miscellaneous items, made to meet customer specification.

Along side the manufacturing the shop supplies a full range of ironmongery from Dartington Steel Design handmade wrought iron to Heritage Brass door and window and cabinet furniture. There is also a full range of sash window ironmongery and refurbishment goods.

The shop is one of the largest Liberon wood maintenance product stockists in the area.

Glazing supplies range from 2mm picture glass, horticultural glass, clear and obscure float glass, toughened glass etc. through to specialist leaded glass panels designed to suit customer requirements.

Their policy is good old-fashioned friendly service and advice and quality at no extra cost.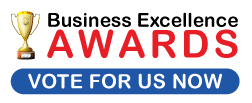 Opening Hours
| | |
| --- | --- |
| Monday | 09:30 AM - 05:00 PM |
| Tuesday | 09:30 AM - 05:00 PM |
| Wednesday | 09:30 AM - 05:00 PM |
| Thursday | 09:30 AM - 05:00 PM |
| Friday | 09:30 AM - 05:00 PM |
| Saturday | 09:30 AM - 01:00 PM |
| Sunday | Closed |
Testimonials
Thank you for all the excellent work you have done for us and the work you did on our roof, taking up your valuable time. Just want you to know your work and the time you give, is always greatly appreciated.
With many thanks to the carpenter for his good, careful work in fitting the doors.
With many thanks for a swift and excellent job.
Thankyou so much for helping us out in your valuable free time!
Thank you so much for the wonderful job you and your team has done for us. The shop front is a work of art and I will be forever in your debt for helping to push the project forward when everything seemed to be going pear shaped.
Thanks for this excellent piece of quality work!
Thank you for the superb work you have just completed on our house. It has just been painted up this week and now looks better than new!
Just a note to thank you for producing an exact replica of what I had only hope for, but, never thought I would achieve. My sitting room floor looks absolutely wonderful!!
The porch that you made and erected is absolutely stunning. Your team were delightful to work with and the finished product everything and more that I had envisaged. Please pass on my grateful thanks to all that contributed. The feedback that I have received has only been positive. It's gorgeous and I love it. Thank you so much.
Add a testimonial
Events
No events yet.
Add an event