Leighton Chiropody Practice
Description
Leighton Chiropody Practice has been established for 16 years and is based in the heart of Leighton Buzzard.
Pauline Cohen (Principal) is a Chiropodist with 15+ years experience in all matters relating to the health of feet.
Pauline is registered with the Health Professions Council, (The HPC) which is a UK-wide regulator and their role is to protect YOU, the public. The HPC currently has over 180,000 health professionals registered with them from 15 different disciplines. Only practitioners who meet their standards for their professional skills, behaviour and health are allowed to join. The HPC can, and do if necessary, take action against health professionals who fall below the stringent standards set by them or those who use a protected title illegally.

These qualifications are recognised by all major Health Insurance Companies.
To arrange an appointment please contact the surgery on 01525 382900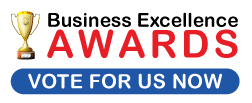 Opening Hours
| | |
| --- | --- |
| Monday | 09:00 AM - 01:00 PM |
| Tuesday | 09:00 AM - 06:00 PM |
| Wednesday | 09:00 AM - 05:00 PM |
| Thursday | 09:00 AM - 05:00 PM |
| Friday | Closed |
| Saturday | Closed |
| Sunday | Closed |
Testimonials
I have been going to Pauline for about 10 years, always feels like a nice treat to myself . The surgery is very easy to get to and all the staff are lovely and friendly nothing is to much trouble. I highly recommend Leighton Chiropody Practice.
I have used Pauline for many years and find her exxtremely competent and friendly (indeed I class her as a friend). The surgery is very well placed (opposite the library) and everyone connected to the Practice are lovely. Give them a try - you won't regret it and nor will your feet!
Add a testimonial
Events
No events yet.
Add an event
Treatments
Leighton Chiropody Practice offers treatments for the following;
Corn Removal
Callous Removal
Ingrowing Toenails
Fungal Infections of Nails and Skin
Orthotics
Foot Health and Care advice
Diabetic foot Health Checks
Nail Reconstruction
If you are interested in any of these treatments please contact the surgery on 01525 382900
Nail Reconstruction
Nail Reconstruction is a particularly effective procedure for toe nails that have suffered trauma, fungal nail disease or discolouration.
With the use and application of specificaly desinged podiatric light cured acrylester resin, reconstructed toe nails can continue to be treated for fungal nail disease and be allowed to grow naturally and healthfully below the reconstructed nail layer. The key ingredient is Piroctone Olamine which is a slow release anti fungal agent.
The applied breathable resin will not crack and will expand with any growing nail beneath making them a long lasting treatment for unsightly toe nails including;
Fungal Nail
Minimal Nail due to Trauma
Partial Nail/Total Nail Avulsion Disaster
Rams Horn Nail
Cracked Nail
General Improved Appearance to Nails
For more information on Nail Reconstruction please contact the Surgery on 01525 382900