Description
Bare Essentials is the salon for all things beauty in Peacock Mews at the top end of the High Street (can also be accessed via Hockliffe Street).
Owned and operated by Emma Fleckney, Natalie Singh and Michelle Green, the girls have a wealth of experience between them and are able to offer you the very best treatments in a beautiful, comfortable and friendly environment.
A beauty salon has stood on this site for the past 15 years and all three girls are proud to carry on the same quality treatments and service that has now become the trademark of 'Bare Essentials' Using only the very best products such as:
'Orly' nail polishes
'Nailtiques' natural manicure and pedicure
'Creative' nail extensions and
'Skintruth' facial products
Coupled with all three girls' commitment to providing the best treatments in the best surroundings, we are sure a trip to 'Bare Essentials' will be a very worthwhile experience.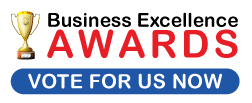 Opening Hours
| | |
| --- | --- |
| Monday | Closed |
| Tuesday | 09:00 AM - 06:00 PM |
| Wednesday | 09:00 AM - 06:00 PM |
| Thursday | 09:00 AM - 06:00 PM |
| Friday | 09:00 AM - 06:00 PM |
| Saturday | 09:00 AM - 02:00 PM |
| Sunday | Closed |
Testimonials
I've towards confess that i sometimes pick up bored to read the whole thing however i feel you'll have the ability add numerous value. Bravo!
Cheap jerseys from china http://www.southaven2.com/vintage_nfl_jerseys.html
Natalie's skill at threading is brilliant. I used to have to travel to Mk for this treatment I was so pleased after visiting Natalie.
I have had many treatments from all 3 girls. I always find a really friendly and relaxed atmosphere there, which despite how I I feel before I go into have my treatments always rubs off on me! I have also found the girls to be extremely thorough- and know that they really concentrate on the needs of the client.
I really enjoy my time there- and although i used to feel reluctant to experience different treatments, i feel so relaxed with the girls that I have no problems with experiencing anything they do! Thanks girls!!!!
I have been coming here to see Michelle for the last few years here, either for an eye brow wax or a massage and she has never let me down! She is great at every aspect of her job! Having got reflexology under her belt too, I have recently been able to enjoy a session of it from her. I believe firmly that it help me conceive my second child after having tried to for the last few months with no success! Very happy!
Bare Essentials is a lovely place to forget all your troubles and spend sometime looking after number one. From the moment you step through the door you are treated to a first class pampering service. Excellent. x
I had eyelash extensions done with Natalie they lasted nearly 3 weeks, I was very pleased with the natural look they had. Great value for money! would reccommend
I was bought a voucher for reflexology for christmas, I was a bit unsure to start but what a FANTASTIC treatment. Michelle was professional and put me very much at ease.
Ive already been back for another! Anyone reading this must invest in a session of reflexology
natalie singh is brill at nails xxx
Have been having my nails done in this salon for 10 years +. They achieve the impossible, my weak, split nails always look good now. Prices very competitive.
The girls are friendly, kind and knowledgable, always happy to help - anyone going should go know A1 treatment will be recieved! Thanks girls Patsy x x

Add a testimonial
Events
No events yet.
Add an event