Carole-Anne Mobile Hairdressing
Description
Carole-Anne is a friendly, very professional and highly qualified MOBILE Hairdresser.
She originally trained at Barnfield College in Luton but regularly attends further training courses to keep herself absolutely 'up-to-the-minute' with all the latest styles and techniques she needs in order to style your hair in exactly the way that you want it.
Carole-Anne now has 27 years experience under her belt and a string of very happy customers throughout the Leighton-Linslade area and beyond.
Being a mobile hairdresser, Carole-Anne offers a service that is possibly unique in this area, SHE COMES TO YOU, saving you the hassle of driving into town and finding parking spaces etc.
* Friendly, Professional & Reliable
* Convenient, she comes to you at the time that suits YOU
* Covering Leighton Buzzard, Linslade & surrounding areas
* Compettive rates
* Special rates for group/family bookings
Appointments available Monday - Friday PLUS Thursday evenings and Saturday mornings.
For all of your hair requirements, at a time to suit you AND in your own home / place of work, please call Carole_Anne Mobile Hairdressing NOW - it could possibly be the best call you make today.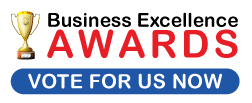 Testimonials
Great hair cut, lovely lady, excellent service, what more could you want?
Add a testimonial
Events
No events yet.
Add an event