Description
About us
Who we are,
how we started
and our plans for the future…
Covercosmetics.com was established in 2010. Now under new management and with the investment needed to drive it's ambition Cover Cosmetics offers a new selection of branded cosmetics.
We pride ourselves in providing the best online advertising of premium make-up and beauty brands such as Benefit & MAC, mostly sold in concessions at stores like Boots, House of Fraser, Debenhams and John Lewis, with some standalone stores in the UK. Our aim is to make all products affordable and over the next few months we will be looking to add many more cosmetics to these lines.

Savings of up to 65% guaranteed on selected products.
All products are 100% authentic and will be dispatched within 1-2 days of placing your order, using a low cost delivery service. We can also deliver free of charge in the Leighton Buzzard and Linslade areas.
How to place your order
Soon we will be launching our very own website www.covercosmetics.com where you will be able to browse through many exciting products, with savings of up to 65% guaranteed. However, if you would like to place an order today, please feel free to submit your requests to paintyourselfpretty@gmail.com We will to do our best to meet your needs, whilst offering discounted, low prices.
Facebook & Twitter
You can also follow us on Facebook and Twitter, where you can keep up to date with the world of cosmetics!
For more information Please contact Maria
on 07415 679424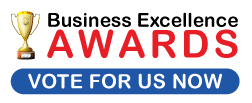 Testimonials
Love this site! Amazing prices not to be missed. Great advice and service too :o)

Will definately be back for more and I'll also be telling all my friends and family about the great deals on offer!

Thanks again :o)
Cover cosmetics have been superb. Their make up advise has been a great and i received my order the following day which was even better :)
The help was above and beyond and they could not have been more approciable and friendly.

Thankyou very much will be in contact when i next need some make up :)
Lots of good advice on what would suit, quick delivery and brilliant service. Soooo much cheaper too! Impressive range too.
I ran out of make-up, funds were low and I desperately needed some before my hols! I saw Cover Cosmetics advertised and they offer A-mazing discounts on Benefit and MAC! I received my order the next day and it was nicely packaged! The service was great and the products were awesome and without their usual hefty price tags!!

Thanks v much ;)
Add a testimonial
Events
No events yet.
Add an event
Makeup Parties
Host your very own make up party
Here's your chance to host a makeup party and receive free makeup!

Savings of up to 65% guaranteed on selected products for you and your guests.

If your makeup party earns £100 or more you will receive one of the following items: Lemon-aid (R.R.P £16.50), Miss Popularity (R.R.P £17.50), Speed brow gel (R.R.P £12.00), Ooh la lift (R.R.P £16.50), Pocket pal lip gloss (R.R.P £15.50) or a MAC mono eye shadow (R.R.P £14.00).

If your makeup party earns £200+ you will receive any one of the above items plus a Coralista blusher (R.R.P £23.50) and a Benefit make up bag (R.R.P £10.00). Total R.R.P £51.00.

Average Party £200+ so that's 3 free gifts in 1-2 hours work!

To book a party ring/text Maria on 07415 679424. Price lists, order forms, stationary, testers etc are supplied.