Description
I have been a specialist bridal makeup artist for the past 10 years and have worked on 100's of brides.
This extensive experience means that i realise just how important a bride's makeup is - important that she feels 'a million dollars', that it feels weightless and comfortable and that the wedding day makeup lasts all day.

I specialise in creating a natural, radiant look - how most brides want to look and feel on their big day! To achieve this I use premium products by Chanel, Dior, Mac, YSL, Clinique, Nars, Laura Mercier, Bobbi Brown, Makeup Forever, Smashbox and some Pro brands.
On your wedding day i will help create a relaxing, calm, fun atmosphere - i have lots of experience of calming stressed out brides and mothers of brides on the wedding day!
I am a mobile make-up artist, this means that I will travel to you either at home or to your venue on your wedding day - so no trips out to a salon - just a nice relaxing experience!
I am also available for special occasion, prom and party makeup or comprehensive makeup lessons - perfect if you are getting married abroad and are nervous about doing your own makeup or if you are stuck in a 'makeup rut' and just want advice on choosing and applying new make up.

I am also available for photographic and fashion make up and corporate work too.
For more information please contact Juliet on
07963 514827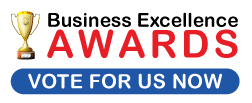 Testimonials
Fantastic

I would just like to say that Juliet did a fantastic job on my bridal parties makeup. I had 2 makeup trials with other artists that ended up in a disaster - I think it might be due to my perfectionist nature!

Anyway I saw Juliet's website and booked a trial. Luckily for me Juliet is a true professional and my makeup looked fabulous. My mum ended up buying half the products that Juliet used on her at the trial the very next day!

My friend is getting married this year and has also decided to use Juliet. Book her fast as otherwise I am sure someone else will get in there before you!
I never thought I could look this good!!!
I was amazed at how Juliet made me look on my wedding day. I was nervous about having a make up artist as I'd heard horror stories about tango'd brides however Juliet did an amazing job on me and I couldn't have been happier. My sister arrived at my house at the end of my trial and literally could not believe how good Juliet had made me look!

I was really worried about looking and feeling like I was caked in foundation however my make up felt really light but stayed put all day. Juliet really knows her stuff, like what types of foundations look good in the flesh but also when flash photography is being used- not something I had even thought about before my trial but very very important on your wedding day!

I felt so glamorous and for once in my life I felt like my make up was immaculate. I had so many comments throughout the day and a few of my friends who have since got engaged are having Juliet to do their make up as I have raved about her so much!

18 months later and I have just had a make up lesson with Juliet as I have wanted to recreate the look ever since my wedding. Juliet has given me some invaluable tips and given me a tailor made list of products that look good on me and how to use them best. This is fantastic for me as I don't have the money or confidence to try out loads of products myself. Basically, I could not recommend Juliet highly enough for wedding make up or a lesson - she will make you look amazing. She is very reasonably priced and is a lovely person to have around on your wedding day!
AMAZING!!

Having searched loads for a make-up artist for my wedding day, I can honestly say that Juliet's work stood out a mile, her work looked flawless so i booked a trial for myself and my mum and we were over the moon with the results.

Juliet did our trial on the morning of a hot day and still at 9pm that day my make-up had not budged and had no panda eyes so i knew Juliet was 100% the right person to do my make-up. Juliet is so lovely and she makes you feel like you've known her for years! I lost count of how many compliments i had on my wedding day and when i look at my pictures i'm over the moon with Juliet's work. She's natural and spot on with everything and listens to what you say before she advises you - i never thought i could look that radiant! I really can't recommend her enough. If you're looking for a make-up artist, try Juliet - I guarantee you will be another happy, beautiful, radiant bride!
Call off the search - Juliet is the one!
Never in my life did i imagine i would take such a good photo! Juliet came to my home for a trial run before my big day and i instantly loved her, her brilliant humour, her amazing talent & her genuine love for her job.

On my wedding day Juliet transformed me and my 3 bridesmaids from nervous wrecks to total princesses. She kept the conversation flowing all morning and kept me relaxed and giggling which was just what i needed. I've never looked so flawless and my bridesmaids just took my breath away.

I cannot thank you enough Juliet, without you we would never have stayed looking so fresh and yet so flawless all day long. Everyone commented on your hard work and my bridesmaids are still raving about you. I wish i could do it all over again just to be made to feel so beautiful. You are a true star and you truly made our day extra perfect.
I recently had a make up lesson with Juliet for bridal makeup. Having been let down at my trial by a different make up artistand unable to find anyone else with availability at short notice, Ihave decided to do my own wedding make up. I wanted some hintsand tips from a professional to make it special and also long lasting. From the moment I contacted her, Juliet has been extremely helpful, not tomention warm and friendly. At the lesson, Juliet talked me througheverything she was doing and made sure I was able to replicate it. Juliet's method of working in stages on one side of the face and thenletting me do the same on the other side of the face was brilliantbecause it helped me to improve my technique. Juliet really knowsher stuff and it shows. She gave me loads of application tips andafterwards wrote down step-by-step exactly what she had done along withthe products she used.

A lot of people recommended that I visit acounter to get a bridal make up "lesson". I have done thisbefore for just standard make up and not ever been that impressed. WithJuliet it is completely different because she genuinely has an interest inmaking you look good and knows what works best. Juliet also uses a widerange of make up brands so you can really get the best of everythingwhereas on a counter makeover, you would be restricted to just one brand. Also, for certain products where only a small amount was needed, e.g.highlighter, Juliet gave me samples of the products to take away with meto use on the day which was a great help. Having now gone and bought theproducts and brushes Juliet used, I am going to practice, practice,practice! Juliet has also been more than willing after the lesson toanswer any questions over email which is really appreciated. I feel so muchmore confident about doing my own bridal make up and cannot recommend Julietmore highly. Thanks again Juliet!
Just wanted to say a huge thank you for the makeup lesson at the start of May. I was really apprehensive about doing my own makeup, especially for the one day that I was meant to look at my best, but the lesson with you gave me the skills and confidence to repeat my wedding day makeup on my own. The result looked beautiful and remained flawless until 4am despite the 35 degree Tuscan heat. So many guests commented on how fantastic my makeup looked and were stunned that I had done it myself- this is real testimony to not only your ability as as makeup artist but also as a teacher. Thank you.
A few words to you Juliet to say thank you so very much for my makeup lesson. I was totally amazed at all i have learnt - you taught me so much and helped me to create a look for my wedding day. I would highly recommend you to anyone who would like advice on applying and creating that special look. A makeup lesson is well worth it. I can't thank you enough, you have such a warm friendly personality and took the time to achieve the look I wanted - you are a real star. Don't look any further - Juliet's makeup lessons are simply the best!
Add a testimonial
Events
No events yet.
Add an event