TwinStyle Hair Salon
Description
TwinStyle Hair Salon was established way back in 1988 by twin sisters Mandy and Julie (hence the salon name!). With a bit of help from their mum a talented hair dresser and their dad to watch over the accounts the twins soon made a name for themselves and went from strength to strength. Soon they needed to expand the team with stylists Liz Taylor, Tina English and Kate Aynes in 1992, 1993 and 2005 respectively. Mandy and Julies daughter Holly and Alex even get in on the act helping out in the salon at weekends. In every essence of the word this is truly a family run business.
Open 6 days a week with late night option on Wednesday and Fridays. TwinStyle is unique in that it attracts all sorts of customers. It is a unisex salon but style people of all ages including families. The Salon is based in the beautiful Peacock Mews and has a warm, friendly and inviting atmosphere giving their clients a chance to unwind in a lovely setting and be treated by top class and experienced stylists.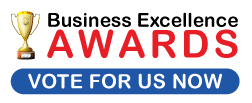 Testimonials
I very much enjoyed my exerience at Twinstyle, I felt very welcome and they were able to fit me in straight away after work. I was able to buy the products which they used on me. Very competitive prices and a friendly atmosphere, I look forward to going back again soon.
I was really impressed with the way my hair was done, I got student discount what made it even better.
I loved getting my hair restyled at TwinStyle. They made me feel very relaxed and welcome, I especially enjoyed their hot chocolate. Thankyou Mandy and Julie, see you in six weeks :) x
Add a testimonial
Events
No events yet.
Add an event