Description
Do you want that extra special treatment? Do you want that extra special attention? Do you want to be given the look you deserve? Then there is only one place that can make you feel extra special and confident that each time you return you will enjoy the experience of a 'make-over' of a lifetime.
Leighton Buzzard Eyebrow Threading by Maria is the specialist in facial design making your eyes extend beyond their natural beauty by designing the eyebrow shape you so desire. Her beautician experience of over 12 years in Iran and London is now available in Leighton Buzzard where you experience a warm and friendly atmosphere and more importantly, a professional treatment that cannot be matched by other Salons.
Maria is qualified to not only design your eyebrows but is the only person in the UK to offer High Definition Threading which utilises a design technique using threading as the method of shaping and cleaning before enhancing your eyebrows to look that extra special. Her waxing skills are not extended to eyebrows in any form but concentrates on body waxing to make you feel smooth and extra special. She also used Dermo Suction to help clean dead and redundant skin from your face making it feel softer and younger.
Maria uses her Graphic Design skills to change how you look which invariably makes you change the way you feel afterall you deserve to feel special, look special and be special.
For more information and contact details please visit our website by clicking the link below.
Here you can see Maria's skills and of course visit her Facebook page at Leighton Buzzard Eyebrow Threading (not to be confused with the redundant Leighton Buzzard Threading page) to see her recommendations and clients comments.
** ( Every Thursday Maria will donate the treatment cost of her first client to Cancer Research so the higher the cost the more the charity receives) **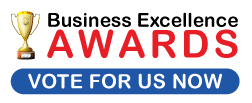 Opening Hours
| | |
| --- | --- |
| Monday | Closed |
| Tuesday | 08:30 AM - 05:30 PM |
| Wednesday | 08:30 AM - 05:30 PM |
| Thursday | 08:30 AM - 05:30 PM |
| Friday | 08:30 AM - 05:30 PM |
| Saturday | 09:00 AM - 05:00 PM |
| Sunday | Closed |
Testimonials
Maria is fab and defiantly worth a visit ! I also have to a HUGE thank you as I was the winner of the competition and have won some treatments at the salon!!
Soooo happy to have found Maria again! Thanks for sorting out my messy eyebrows!:) You are the best!
This lady is amazing..... Simply amazing!! Xxx thank you so much very :)
Soooo happy to have found Maria again! Thanks for sorting out my messy eyebrows!:) You are the best!
This is the first time I've had my eyebrows done professionally. I am so impressed with my new HD brows. Even my boyfriend noticed and said how nice I look. Thanks Maria!! :-)
I was so glad Maria opened her own shop. She does Fab HD Threading and lots of other things.
Maria is amazing and so lovely, she works magic with her thread :)
Maria is so welcoming and friendly and transformed my eyebrows and made them look fantastic. Would really recommend her x
Best threading I've ever had! I will be coming back, without a doubt xx
Wanted to say thank you for the wonderful job you did on my eyebrows. As a busy Mum of 3 I rarely get to treat myself and my eyebrows had grown into a mess. You've sorted them and made me feel better again. My daughter loved sitting in your salon entertaining the customers too. Lovely friendly atmosphere and fab results
Just had my eyebrows done here for the second time. I have to say highly recommended. Do not go anywhere else!
Thankyou for mine and my mums eyebrows maria. Really good, thank god they've been sorted from the terrible place, my eyebrows were terrible. Totally recommend, xo
Highly recommend maria, she is brilliant.
best place inn town love my eye brows thanks Maria xxxx
Thank you Maria for doing such a great job as always! I'll be in to see you again soon
Would defo recommend! Really nice lady and she does a really good job I love mine, thank you
Thank you for doing my eyebrows I love them, deff be back when needing re-done xx
Carmelina Silvestri - Thank you Maria for threading/tinting my eyebrows! They look amazing!! Definitely recommend you to all of my friends x thanks again x first class service!
Just had my eyebrows done. A fab job as usual Maria
Totally recommend Maria's threading in Leighton buzzard she is great . Very professional and knows what she's doing . I'm very happy with the results thank you xxxx
Had a Hollywood wax today!! just to say it was pain free, well a little bit of pain, but hardly any! and im smooth as a baby's bum (-: always so professional and attention to detail goes with out saying with you Marie xxx
Thanks again (-;
Would just like to say a big thankyou for doing an amazing job on my eyebrows !
Very pleased with my eyebrow threading, will definitely be returning, lovely lady too! Would recommend x
Maria is a lovely lady and very welcoming. she done a fantastic job on my eyebrows today. Definitely recommend.
Add a testimonial
Events
No events yet.
Add an event
Treatments
Threading

Threading is an ancient method of hair removal which originated in Asian countries like India, Iran and the Middle East. Now it is gaining popularity in Western countries, although the skill remains within the Asian community.

It is equally popular with both men and women in Arab countries, although the men usually just do their ears and eyebrows with thread and continue to shave the beard part of their face with a traditional safety or straight razor.

Practitioners use a pure, thin, twisted cotton thread which is rolled over untidy hairlines, moustaches and etc., plucking the hair at the follicle level. Unlike tweezing where a single hair is pulled out each time, threading can remove an entire row of hair, resulting in a straighter line.

Dermo suction facial (VACUUM SUCTION FACIAL)

Dermo suction is a technic that removes old and dead skin to allow new skin to regenerate quickly, leaving your skin soft and supple.

This machine uses diamond tip heads to provide a powerful exfoliating action, which lifts layers of dead cells from your skin's surface.

The powerful vacuum then sucks-up the dead cells, leaving your skin looking and feeling fresher and silky smooth.

Waxing

Using soft wax made with the finest ingredients to ensure maximum performance and effectiveness, leaving your skin feeling silky smooth

Tinting
Eyebrow tinting is pretty much dying your eyebrow to match your hair color. You should never try this at home because the time to keep on tint is shorter and dye has to be place just right on your eyebrows.
Makeup
Make up is an integral part of most women's morning routine. The Makeup industry is a vast and ever growing world.