Greg's Barbers
Description
Greg to his friends and customers, Gregorio to his Mama (when he's in trouble!)

Although only 24 years old, Greg already has 8 years experience, working in a barbers shop since he was just 16.

Greg says he has a "passion for cutting hair and wouldn't change it for the world"

Whilst learning his trade at the coveted Barnfield College, Greg was very proud to be awarded, and collect the title of 'Best Barber of the Year'

Having just undergone a total refurbishment Greg's Barbers stands proudly on what is arguably the most prominent corner in the town.

The salon is typically Italian, very contemporary and stylish yet Greg has managed to produce a very relaxed, friendly and comfortable atmosphere with chocolates and sweets always available plus books and toys to keep the younger ones occupied while Dad gets his hair cut.

There is also a variety of complimentary coffees and hot drinks (to drink with your free chocolates) and a wide screen tv showing all the latest music and sports.

This is a great Barbers Shop, in a great position, with great service and very sensible prices, come along and give it a try, you are bound to go back again and again.
Open 7 days per week with late nights and no appointments necessary, just drop in, Greg and the team would love to see you soon.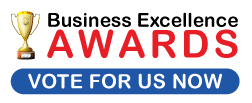 Testimonials
I recently moved Leighton Buzzard after living in Hong Kong. I've had my hair cut by Greg and his colleagues since July 2012 and I would recommend all of them. Fast, friendly and well priced. I also get to read all of the tabloids whilst I am waiting.
I recently moved to Leighton Buzzard from Coventry, and needed to find somewhere to cut my hair.

I chose Greg's as it had good testimonials on the 'I Love LB' site.

It was the best haircut i've ever had. The young bloke that did it is a perfectionist and very easy to chat to.

I was very impressed all round. In the past I have had cheap haircuts, and expensive haircuts, and none of them were as good as the cut at Greg's Barbers.
Went there for the first time when it was snowing heavily, very warm inside the temperature and the people .. lots of books to read alongwith the tele. great haircut . was offered tea + coffee by a young lad ... really impressed .. will definitely come back again..
Greg has been cutting my hair for nearly 9 years and this new location is fantastic. Will definitely be going back again.
really likeable lad and great barber!!!
Add a testimonial
Events
No events yet.
Add an event