Ali Barber
Description
Ali Barber is an exclusive gentleman's Barber Shop, dedicated to providing the 21st century man with the grooming essentials necessary two keep him looking at the top of his game.

We pride ourselves in offering high quality services. Our Barber has state of the art facilities and we only use top of the range grooming products. Our team of stylists are world class and client driven, which starts with listening to you: the customer.

We look forward to meeting you. We guarantee not to disappoint.
Ali the owner has over 15 years of experiance and comes from a family of barbers, he has also worked at some of the top barber shops in London.

Ali Barber offers the following services

Traditional barber hair cuts
Wet hot towel shave
Eyebrow threading
Head massge
For more information pop in to Ali Barbers, you will not be dissapointed.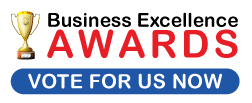 Testimonials
Excellent haircut and attention to detail today
from young Tom at Ali Barber. You may find
other barbers in town, but you will not find better.
I just want2 say thank you sooooo much Ali ,
Great haircut and so much attention given even the hairs in my ears were burnt off.i felt great after it
If you want a hair cut where attention to detail is a priority Ali Barber is the place to go. I would highly recommend this Barber.
Im very happy wid Ali barber I will recommend anyone ,,, thank you Ali
Best ever barber have I seen in my life . God bless Alibarber . And Ali him self
Add a testimonial
Events
No events yet.
Add an event