Description
Welcome to Home Computer Support
About Me
I have been working with computers for 30 years and have extensive experience of using them. Now I have started a small business aimed at helping home users with their computers. If you have a problem with your home computer, or something that you want to do but don't know how, then why not get in touch with me?
Why Choose Home Computer Support?
Because I am totally flexible.
Other support companies will either charge you a hefty fee for a call-out or for remote support, or tie you in to a lengthy contract and hassle you every month to tidy up your PC.
On the other hand, I will provide the same services as and when you want, and at a cost you can afford.
Remote Support
I don't even have to come round to your house!
With the latest technology I can invite you to connect to my computer and with your permission I can remotely control your computer to sort out the problem.
That's a lot quicker and cheaper than a call-out.
Services
Remote Support
Training
Home Networking
PC Support and Installation
Smart Phone Support
IT Solutions
Consulting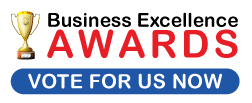 Testimonials
No testimonials yet.
Add a testimonial
Events
No events yet.
Add an event