Description
Computer Support for Home & Business Users
John Wallace is a true computer genius. With over 25 years experience he has been working on, and with computers 'man and boy' and there is not a lot he doesn't know about them, how they work, and why they sometimes don't. He also knows (possibly more importantly) what to do to get them working again when they do stop.
Strangely, and totally against the grain, John is a warm and friendly HUMAN BEING who will speak to you in plain, good old fashioned ENGLISH and very rarely heads off into the world of technobabble and gobbledegook !
You can ask him a question, he will LISTEN to you, make sure he understands and then give you an answer that you can understand. His knowledge, advice and general attitude make him a pleasure to deal with.
Problem Solving:
Virus, Spyware detection & removal
Internet & Email assistance
Fault Diagnostics
Repairs & Upgrades
Slow running PC's
Services:
Computer support for PC's, Mac & Linux
Wireless & Wired Networking
Data Recovery
Install & Set-up
Health Checks
Sales:
Desktop PC's
Laptops
Printers
Peripherals & Software
Whatever it is you need regarding computers,
John Wallace – Computamation is the answer.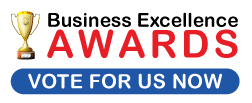 Opening Hours
| | |
| --- | --- |
| Monday | 09:00 AM - 05:00 PM |
| Tuesday | 09:00 AM - 05:00 PM |
| Wednesday | 09:00 AM - 05:00 PM |
| Thursday | 09:00 AM - 05:00 PM |
| Friday | 09:00 AM - 05:00 PM |
| Saturday | Closed |
| Sunday | Closed |
Testimonials
No testimonials yet.
Add a testimonial
Events
No events yet.
Add an event