Computers In Focus
Description
Graham G Pawsey Eng. Tech. MIET
Graham really is one of the 'old school' quietly spoken, calm and reassuring and at the same time massively experienced.
He has been working on every conceivable type of computer since 1969
(did computers even exist way back then?).
In those days, computers were the size of your house and you literally needed a ladder to get to the top of them, obviously things have moved on quite a lot since then and luckily for you, Graham has moved right along with them.
In those last 41 years Graham has worked on Mainframe Computers, Mini's (half-height, multi cabinet systems) PC's and Laptops so there really is very little that he doesn't know and, if by chance you do stumble across something new, it will take him a split nano-second to find out exactly what is required to fix the problem, or set up the new system.
He set up 'Computers in Focus back in 1998 and since then has been providing a friendly and reliable service to literally thousands of people ever since. Just some of the services offered are:
Bespoke Computer Systems built from scratch to your exact requirements
Repairs
Advice
Problem Solving
Upgrades
Data Recovery
Virus Removal
Software & Hardware Installations
1 on 1 Computer Training
FREE quotations in Leighton Buzzard
No call out charge
So, if you want somebody to provide a straightforward, hassle free solution to whatever your computer requirements are, call Graham Pawsey @ Computers in Focus today, you will not be disappointed.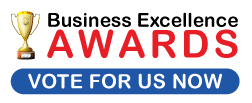 Testimonials
No testimonials yet.
Add a testimonial
Events
No events yet.
Add an event