Description
Your Personal Computer Problems Solved
PC Helping Hand, a computer consultancy offering help, advice, maintenance and upgrade services to individuals and small businesses in Beds Herts and Bucks.

If you have any computer requirements - hardware, software, networking or just advice then please contact us.

NO CALL OUT FEE!

We specialise in computer support for home users and small businesses.
Our top priority is to look after our customers with a friendly, jargon-free service.

We can help with
Wireless network problems and security
Data back up advice
Computer upgrades
Improving your computer's performance
Changing to a new computer
Excel, Word, Outlook and Publisher
Anti Virus Software
Virus detection and removal
Fixing those irritating problems that crop up from time to time
Web site design and implementation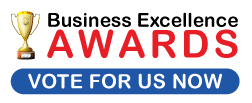 Testimonials
No testimonials yet.
Add a testimonial
Events
No events yet.
Add an event
Services
Wireless network problems and security
Your wireless network should be secured with either WEP or WPA encryption. If not, you run the risk of someone easily hacking into your system or, more likely, stealing your bandwidth
Data back up advice
Back up software and equipment is now cheaper than ever. Hard drives do break. If this happens to you, your precious pictures and files could be lost forever. Think about it - when was the last time you backed up?
Improving system performance
Running a few freely available routines can make a significant improvement to the speed your computer operates
Changing to a new computer
This can be a tedious and painful process. Retrieving emails from your old machine, for example, is not as easy as it should be. We can help.
Excel, Word, Outlook and Publisher
We have a great deal of experience with these products and can give you tips, short cuts and advice and training.
Anti Virus Software
There is a large number of anti virus products on the market. Some are rather better than others.
Virus detection and removal
We can offer you a quick, effective solution.
Fixing those irritating problems that crop up from time to time
We have all had them - printers that won't connect, files that seem to have disappeared, cluttered desk tops- the list could be endless, but help is at hand.


Web site design
Web design can be tedious and tricky. We can design your site at a very reasonable cost and give you advice on hosting services.