Stanbridge & Tilsworth Community Hall
Description
Stanbridge and Tilsworth Community Hall is a very modern, attractive building which opened in 2007. A very popular venue for hire, situated in a rural and picturesque location in South Bedfordshire with excellent facilities for your special event.

The village hall is fully alarmed, centrally heated and has CCTV inside and outside. An exceptional venue to hire for weddings, balls, birthday parties, christenings, anniversaries and barbeques, in addition to exercise classes and children's activities. The hall is an ideal venue for business conferences. Adjacent to the hall there is a small children's play area. Children's parties are a particular favourite where bouncy castles are allowed inside the hall or outside on the grass.

The building has a maximum capacity of 164 and is suitable for wheelchair access, However, up to 200 people can be accommodated with a marquee positioned outside on the patio or grass.

Main Hall The main hall has modern wood effect flooring measuring 65' x 30' and included in that area is a large stage 22' x 10' which is ideal for discos or bands and if required can be partially removed. There are also 2 sets of double doors leading to a large patio area.

Kitchen The stainless steel kitchen is modern and spacious. The facilities include a catering size gas cooker, dishwasher, large fridge, microwave, double sink, food warmer, small boiler for tea & coffee and a very useful serving hatch. All rubbish from your event can be disposed of in the skip situated in the car park.

Bar There is a bar area with 2 large fridges and a table. A serving hatch opens into the main hall. Hirers can sell alcohol but will need a Temporary Events Notice (TEN) from Central Bedfordshire Council or, alternatively, you can bring your own alcohol but it is against the law to sell it on or within the premises However, if you wish to have a licensee to run a bar for you, please contact Paul & Di on 07988-827601 for details.

Chairs and Tables There are 150 upholstered chairs. 15 round tables each 5ft diameter and 13 x rectangular tables. The round tables seat 8 comfortably (10 max) and the rectangular tables seat 6 to 8.

Toilets "The recently modernised toilet facilities include a separate disabled toilet and baby changing facilities.

Meeting Room The meeting room (12' x 12') is ideal for smaller meetings and can accommodate a maximum of 12 people. This room can be hired separately from the rest of the hall.

Car Park There is easy access to the car park from the main road and has parking space for at least 50 cars. The car park has an overhead barrier and the driveway to the hall has controlled access by means of drop down bollards. Both can be locked and unlocked as required.
For more details on hiring the hall anyone interested can contact Paul & Di Weir on 07988-827601 (Dedicated booking line). Our hall is administered by volunteers and we are more than happy to give potential hirers a full guided tour of the hall.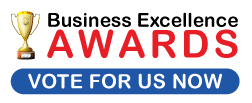 Testimonials
We held our Ruby Wedding Anniversary party at the hall. It is a lovely hall, newly decorated and very well looked after. The kitchen is well equipped and clean modern toilets. The key holders were helpful and prompt. It has the bonus of the outside space, which is lovely on a sunny day. We had a lovely party and hope to be able to use the hall again.
My husband and I had our wedding reception at the hall last weekend. It was an amazing day and everyone said how lovely the hall was. Paul, Di and the other keyholders were very helpful, accomodating and patient with all our questions and requests. We are so pleased we went here as the outdoor space provided great entertainment for the younger guests (and those who are young at heart!) and also great photo opportunities! Thank you :-)
Wonderful hall and a superb day for our son Graham and his bride Ewelina. The hall is well equipped has patio doors opening to a playing field and we were lucky with the weather and could enjoy the outside. Paul and Di very helpful and we are very grateful to them both as they helped make the preparation and clear up very smooth. They we always on time and every preparation in place. Should anybody be interested in caterer I can recommend TIna Crane who not only did superb food but helped calm frayed nerves!
We booked the hall for our daughter's wedding (March 2012) and were delighted with the facilities that it offered. The well equipped kitchen allowed us to prepare and store the food that we needed and the decor in the hall meant that, with the addition of some organza, flowers and balloons, the room looked lovely and befitted the occasion.
The doors out on to the patio area allowed both grown up and younger guests to stretch their legs and the removal of part of the stage meant that the more energetic amongst us could dance the night away.
My daughter and son-in-law were delighted with the venue and we will definitely use it again should the occasion arise.
Paul was extremely helpful during the booking, the setting up, the day itself and the clearing up afterwards and we cannot thank him enough for his politeness, professionalism and kindness.
We would wholeheartedly recommend this venue.
We selected the hall from a number of local venues for our daughter's wedding after a very helpful fact finding visit.The hall is well managed, well appointed and well priced. We would highly recommend the hall for any similar event.
Well it was time to book our daughters 18th Birthday Party and after many phone calls & disappointments with either dates not available or "sorry we don't do 18th Birthday parties" a friend told us to try Stanbridge & Tilsworth Community Hall at it is a really great venue.
So we phoned Paul & Di to see if venue was available and if they allowed 18th Birthday parties luckily for us as it turned out the answer was yes to both.
Paul told us to look on this website where we would find plenty of info about the hall including various testimonials posted needless to say we booked the hall.
I'm not the type of person that usually posts testimonials as I normally like to see and make judgement for myself however, as this hall was such a fantastic venue I felt it only fair to add to the already long list of satisfied customers and to echo the other testimonial that we will be recommending this venue to family & friends and would definitely use the hall again as and when the need arises.

Many thanks to everyone for the help
Especially Paul & Di for all help with arranging the booking
Just a quick note to say what a fabulous venue ! we had my daughters christening there and it was wonderful.... plenty of space and the french doors were open so the kids could run around outside on the playing fields and use the swings and climing frame behind the hall. Everyone commented on how wonderful the hall was - perfect for any occasion !!!
I would use again defo !!
Thank you so much Paul and Di the Swimming Clubs Summer BBQ went off with out a hitch. The Venue was highly complemented by all that attended and the swimming club committee helpers could not believe how excellent the hall facilities where.

Can i send you and the hall's committee our heart felt thanks for just how well the hall is organised and the great way in which you run like clock work.

We can not recommend your hall highly enough. We would have no hesitation in booking again.

Kind regards Ali Molyneaux for Linslade Crusaders Swimming Club.
We had our wedding reception at Stanbridge and Tilsworth Village hall in April 2010.

The facitilies are fantastic the hall is very nicely decorated. All the equipment is new and modern. It was the best day for us and we had so many comments about how nice the hall was.


A big thanks to Stanbridge and Tilsworth Community Hall! We hired the hall for the second time in six months, on this occasion for our Annual Presentation evening. Paul and Di make booking the hall very easy, the committee are welcoming, friendly and helpful. The hall is a big, bright, clean space, with excellent facilities, a big stage, lighting, fully equiped kitchen, bar area with the option to bring in your own bar or hire in Ellie from In Good Spirits - who provides an excellent service!! There is also parking for plenty cars, a lovely patio area and acres of space. All in all we were more than impressed and will continue to use the hall with its excellent team of volunteers, for whom, it seems, nothing is too much trouble.

Sally Collins
On behalf of
AFC Dunstable

We had our sons birthday party here. It is a lovely size hall with plenty of room for the children to run around & enjoy themselves, they also have the green outside.
The gentlemen we booked the hall through was most helpful & I would definitly hire again for our next function/party.
Highly recommended!
Clemente and I, who celebrated our wedding on 1st May 2010 at the Stanbridge and Tilsworth Community Hall, would just like to say thank you for all your help and assistance.
You proved to be very professional and gave us a great service. We were very happy with the hall and how everything turned out. Many of our guests commented on how well-kept the hall is.

Thanks again.

The parking area is large enough for all of the cars you would expect to turn up which was a definite bonus, as many of the halls for hire in the town had very little parking if any.
The situation of the hall is really lovely. The parking area is large enough for lots of cars. All the patio doors are down one side of the building and overlook the field so could have them open throughout the reception.
The walk way up to the hall sweeps round from the car park and is planted with Laurel bushes and plenty of room for all stand out and welcome our daughter and her new husband as they arrived.
Once inside the hall you can see that it is new, clean and well maintained. The curtains and upholstery on the chairs are tasteful and fitting for a wedding reception or function.
The kitchen was fully equipped and had plenty of fridge space and work top room, also there was more than enough crockery and cutlery freely available to use.
We hired the hall for a couple of hours the day before the wedding to set up the tables and bring all of the food and drink across, and a couple of hours the day after the wedding to clear away. I cannot praise Paul enough for the flexibility and help he gave us. We were given a list of suppliers such as caterers etc, which saved us trawling through the yellow pages, and those we used were all very good.
Paul really did make the wedding planning and day relaxed and stress free.
It was the perfect venue for the day. We will certainly hire it again all we need is the occasion!

Kind regards

Caroline.

Add a testimonial
Events
No events yet.
Add an event
Clubs & Classes
Stanbridge & Tilsworth Toddler Group.
If you have pre-school children and would like to meet other parents/carers in the area why not come along and try us out.
We meet every Thursday (during school term) between 1.30pm and 3.15pm
Great facilities, lots of toys and equipment, drinks and biscuits.
For further information contact Natasha on 01525-384414 or 07791-262622
Local Mencap 18+ Club, Leighton Buzzard and District
Meeting every other Tuesday at the Stanbridge & Tilsworth Community Hall from 7.00 to 9.00pm.

Contact Mrs Danielle Worsfold on 01582-850768 or email djworsfold@yahoo.com

Dance Classes

Dance Classes every Monday 2.00 to 3.00pm. Contact Christine James on 01525-210211 or email christinejames@hotmail.com

Cubs, Scouts and Beavers

Cubs Meet every Wednesday (during term time) between 6.30 and 8.00pm.
Scouts and Beavers meet every Friday (during term time)
between 5.30 and 9.15pm.

For details contact Wendy Watkiss on 01525-757593


Yoga for Mums & Babies
Practicing yoga with your baby is fun and promotes your postnatal healing.
It stimulates your baby's development and promotes peaceful sleep for your baby and you.
Classes are suitable for mums with babies from 6 weeks to crawling.
For more information and to book call Julie on 01442-827045 or e-mail breathe@juliecadeyoga.co.uk
Or go to www.juliecadeyoga.co.uk
Fit 4 Ever Classes
Fit 4 Ever classes every Monday morning. Contact Jaqui Shaw on 01525-211725 for details.