New Look
Description
New Look's fast fashion operating model is centred around the delivery of our core brand pillars, an obsessive customer focus, emphasis on in-house design, daily product ordering, fast product development, manufacture and delivery and strategic long-term supplier partnerships.

We are committed to listening and responding to our customers. This requires internal co-ordination and a single, shared view of the customer. We therefore relocated our core buying, merchandising, design and marketing teams from split sites to one office near Oxford Circus, London. As well as providing access to one of the world's fashion capitals, this move has made it easier for almost 250 people to work together to deliver the fashion our customer wants.

Our customers drive every aspect of our business
We have a dedicated in-house Customer Insight unit focused on sourcing customer information using traditional methods such as quantitative and qualitative market research, activity-based panels and focus groups. We also spend time listening to our customers all over the world. We talk to them in the stores, in groups and one-on-one. We have an online community of over 3,500 New Look shoppers (myLook) who give us feedback 24/7 and our very own customer run TV channel on YouTube. It is this obsessive focus on our customers that means we can keep delivering new ideas, new looks and new reasons to keep coming back.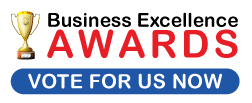 Testimonials
No testimonials yet.
Add a testimonial
Events
No events yet.
Add an event