Yours Clothing
Description
Who are we
You And Yours
This summer season YOURS CLOTHING has every item a girl needs for the warmer months.Incorporating the most influential catwalk to high street trends, YOURS CLOTHING offers the best attire for daywear to evening. From basics with a bit of sparkle, statement dresses to chiffon blouses and tailored trousers this collection is wearable, affordable and bang on trend.
This season YOURS CLOTHING has continued with strong key pieces such as the elegant and flattering flowing maxi dresses focusing on beautiful florals, detail and bold colours, perfectfor making an effortless statement - whether you want to dress up and make an entrance or down depending on the occasion.
For those who need a little more than a garment to feel their outfit is complete YOURS CLOTHING have released a gorgeous range of accessories to complete any look – from jewellery to bags and belts, you will be spoilt for choice and able to revamp your favorite YOURS CLOTHING pieces.

YOURS CLOTHING for the first time has also added tailored pieces to the collection making it easy to look fabulously smart in the work place and can be adapted with accessories and summer blouses for those after work social events. Animal print continues to be a key trend this season and YOURS CLOTHING have some beautiful pieces including the sheer leopard print blouse. Make a statement and stand out from the crowd in the animalistic pieces.
The nautical trend continues to come back season after season and YOURS CLOTHING have embraced this with the navy and cream pieces including the striped tunic top that looks casually stunning when paired with jeans or leggings the floral broach creates a collaboration of trends within one item.
YOURS CLOTHING offers a stunning colour palette of summer tones from rich reds and pinks to cool blues and greens, combined with floaty chiffons and light cottons.
Whatever your needs, YOURS CLOTHING has all the answers, from intimates, sleepwear and day to night pieces that will be a timeless commodity in your wardrobe, and with prices staying at a jaw dropping level there really is no reason not to head straight to YOURS CLOTHING for all your summer must haves.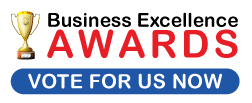 Testimonials
No testimonials yet.
Add a testimonial
Events
No events yet.
Add an event