Description
Jules prides itself in supplying a vast range of handbags, fashion jewellery and the latest must-have accessories.
Every piece is hand picked according to fashion, season and the latest trends.
Why not bring in your Ascot, Henley or wedding outfits to match the perfect bag and accessories for the occasion?
Businesses, clubs, ladies nights and ball organisers may be interested to know that Jules is fast gaining an excellent reputation for providing gift wrapped prizes especially for events. "Come in and speak to us about your event and we can give you a discount and free gift wrapping for multiple orders" said owner Mary Shilleto.
Due to the fantastic response from Leighton Buzzard customers, Jules is opening another branch in Hitchin at 6B Brand Street, Hitchin, SG5 1HX.
"If you enjoy our collection and our customer service please tell your friends. Also tell your friends in Hertfordshire to come and say hello!"
Jules has also launched gift vouchers.


Follow us on Twitter to be the first to see our latest stock updates @Jules_accessory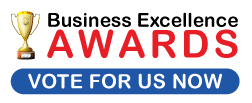 Testimonials
Excellent quality products, perfectly priced. Lovely jewellery and friendly helpful service.
Whenever I go in both of these shops always end up buying something, so much choice and always beautifully displayed.just cant resist!
FANTASTIC shop, wonderful bags, lovely staff ( wish I worked here) displays are all ways eye catching , totally love this shop :)
An amazing shop, great bags and accessories. Really good service every time. Great gift ideas, something for everyone. For me it's
like having a birthday everyday.
My favourite shop in LB - great selection and real value for money
I found out about Jules through a friend - I believe they call it 'word of mouth'. I since went into the shop and found a fabulous array of products; I will definitely be shopping there again!
ABSOLUTELY FANTASTIC SHOP WITH UNBELIEVABLE PRICES. CANT WAIT TO COME ALL THE WAY FROM SCOTLAND AND VISIT THIS GEM.
I love love love this shop the jewellry is so unusual and well priced and the handbags !!! well i want one of each .The staff are friendly and helpful and you really must visit
Great shop such a good range of bags for every occasion,and at an affordable price! I feel that I have to pop in everytime I go in to town incase I miss something.
The best shop ever.
I have enjoyed shopping for presents for my friends. There is always something that I can buy that will sort the personality of person that I am buying for.
I would recommend a visit.
Every time I go into this shop I always walk out with something! Great value for money and GORGEOUS items to choose from, theres always something new every visit. Please don't go!
Could stay in there for hours just trying on goods...could also spend a fortune as I want 'one of everything'. something to suit all occassions and purses. I recommend Jules to everyone
Brilliant shop, a gem to go to for perfect little gems and gorgeous gifts - at great prices. Will be going again soon!
Visited Jules for first time on Saturday, such a classy little shop, just what this town needs.
I like to own something different I know this shop does different!
This is my special place to go to by gifts and also if I need another necklace. Love it too much!!!!
I love it!!! It's gooddd!! XD

Love the bags and all the accessories. Just what Leighton Buzzard needs, can't help popping in everytime I am in town!
We need more like this shop in Leighton and Dunstable - great service, great products, great value and individual - more boutique style than feeling like a huge chain where every other person has what you've got! Support this shop and all your high street independents!
Absolutely love this shop! I could live there, every single bag is gorgeous and it's really good value for money!
Add a testimonial
Events
No events yet.
Add an event