Eddies Window Cleaning and Gardening
Description
With almost 25 years in the Armed Forces, Eddie went on to become a Body Guard before moving into the corporate world and commuted into London every day.

In Eddies own words "travelling in and out of London every day seemed like I was wasting my life away until, one day, whilst looking out of my office window, I saw a guy cleaning windows – I handed in my notice, came back to Leighton Buzzard, bought a van and a ladder, and haven't looked back since"

He has since made further investment into the 'Reach & Wash' system which allows cleaning of upstairs windows, while standing firmly on the ground. A much safer option than climbing ladders AND, the system uses 100% pure water so guarantees there will be no smears left on your glass.

Eddie also carries out garden maintenance work so, while he is cleaning your windows, why not ask him to maintain your garden at the same time?
Professional Window Cleaning
Reach & Wash System
100% Pure Water only
No Smears
Grass Cutting Service
Gutters Cleared / Cleaned
General Garden Maintenance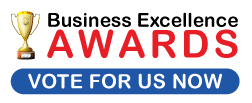 Testimonials
courteous & professional, turns up when he says he will. Would recommend to friends & family.
eddie is very helpful and done a lovely job of my windows. would defo recommend his services :)
Top Bloke! Made a lovely job of my windows!
Add a testimonial
Events
No events yet.
Add an event