Description
Brand New classes starting in Leighton Buzzard as of the 6th September 2011

Tuesday 6th September - Sandhills Community Centre, Plover Road, LB
10am - Babybeeps (6 months - toddling)
11am _ Babybells (0-6 months)

Wednesday 7th September - S.V.R.A Community Centre, Bideford Green, LB
10am - Happy House (toddling - 4years)
11am - Babybeeps (6 months - toddling)

Welcome to Hartbeeps
Since 2003 Hartbeeps has been delivering its unique blend of original music workshops and mini productions to 1000''s of babies and young children (ages/stages from birth to 5 years) challenging accepted definitions of 'baby and toddler' music classes, we create innovative, multi-sensory and highly interactive productions for the very young. By transforming everyday environments into colourful, tactile 'wonderlands' we invite our participants to join us in a world of the imagination.

Using clever state of the art music production, original music composition, sound effects, songs and sound plays, lighting effects, innovative props and puppetry together with a vast array of multi-sensory techniques, we create original and highly specialised experiences for our young Hartbeepers.
Hartbeeps launched as a franchise in September 2010 and now has over 20 franchisee's running their own businesses. We have an amazing pool of talented people working across Hartbeeps; teachers, deputy heads, EYFS experts, baby therapists, actors, singers, musicians, writers and the list continues as we continue our very exciting journey.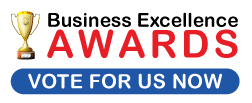 Testimonials
No testimonials yet.
Add a testimonial
Events
No events yet.
Add an event
Documents
The following document is in PDF format. You will need to install PDF viewing software if your computer does not already have it. We recommend Foxit Reader or SumatraPDF; both are free downloads.